Dominate Your Market
Grow Your Audience and Crush the Competition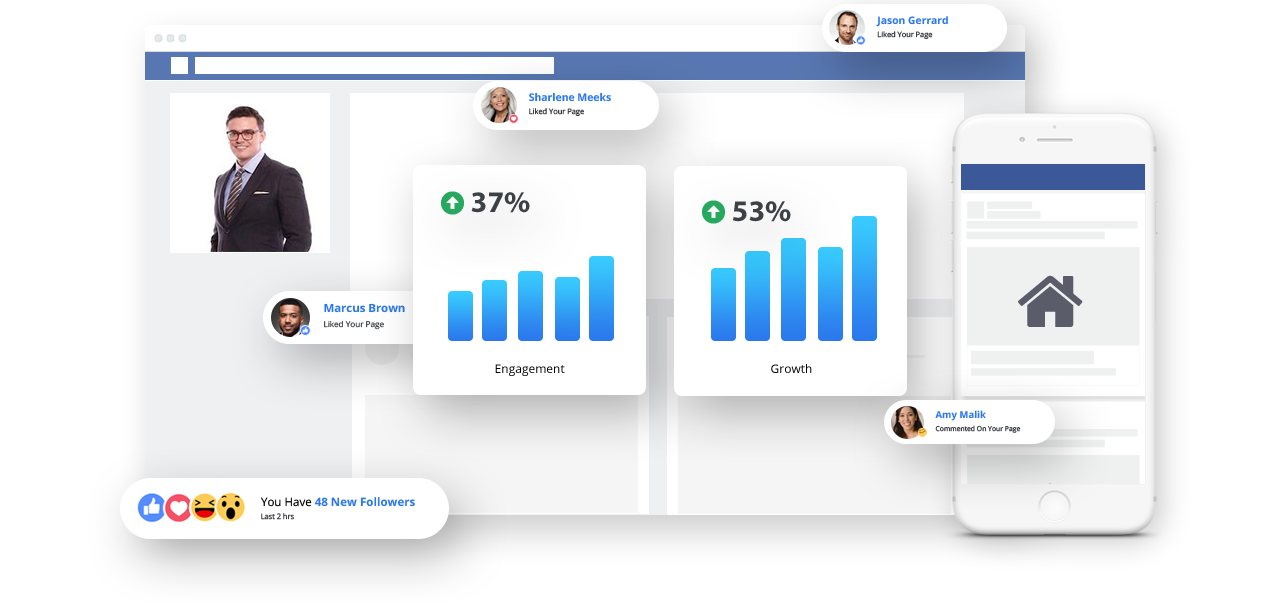 Ready to Establish Yourself as the Top Local Agent?
MortgageMingler Experts will build a hyper-local audience of qualified home buyers and sellers in your area.
Authentic, Local Followers.
Our Social Experts run 100% custom PPC campaigns to brand you as a Local Expert and to attract new followers to your Facebook Busines Page.
BECOME A TOP LOCAL AGENT
Give Your Business a Voice.
Technology defines Millennials. They sleep with their mobile phones and post status updates from the bathroom. If they can't find you on social media - you don't exist.
BUILD YOUR BRAND
Connect for a Lifetime
Make your business look more credible and authentic and build a solid foundation of potential clients in your area. The best part? These followers are yours forever!
MEET NEW PROSPECTS
I Don't Have the Time

"I know I need to advertise myself on Facebook, but I just don't have the time to keep an eye on it. The Experts at =COMPANY_NAME;?> are the best in the business. It's easy to trust them to do it for me."

Karmen Cheng

PROPERTY.CA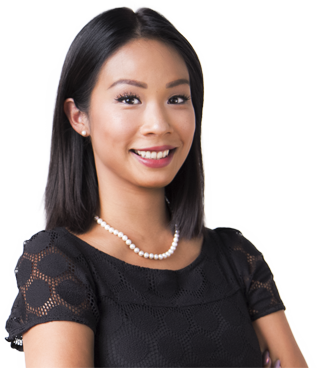 Are You Invisibile on Social Media?
We Can Introduce You to a Brand New Hyper-Local Audience.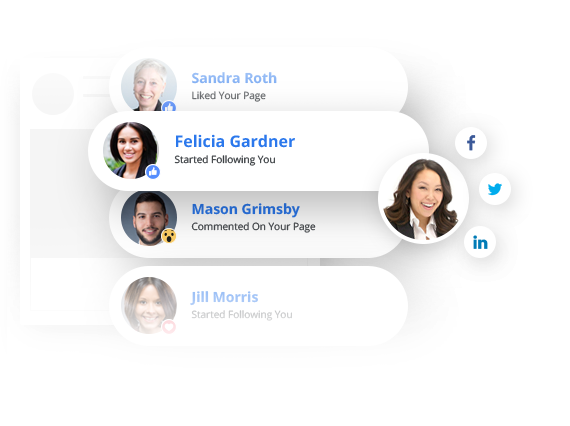 Build Your Audience To Attract More Prospects
Take control of your business and watch new likes, new followers and new prospects roll in.
Increases Your Exposure To Potential Clients
Build Your Social Proof
Give Yourself a Voice on Social Media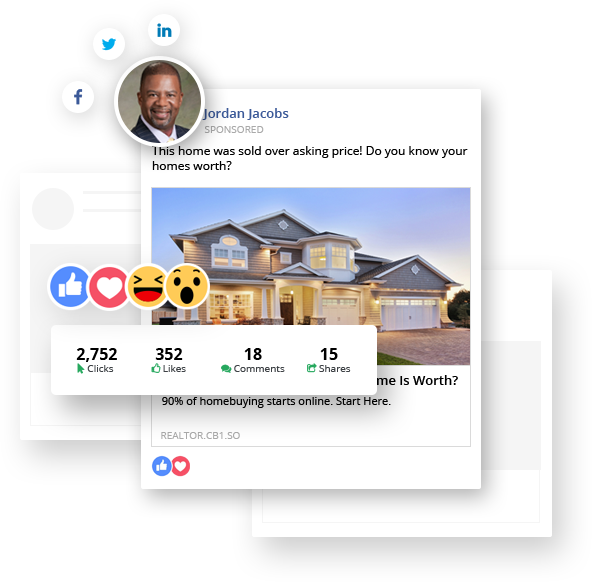 Our Experts Monitor And Optimize Your Facebook Ads
Get maximum reach for your Business Page and watch your audience grow.
Ads Created To Target Your Market
Lower Your Marketing Spend
Gain Insights Into Your Audience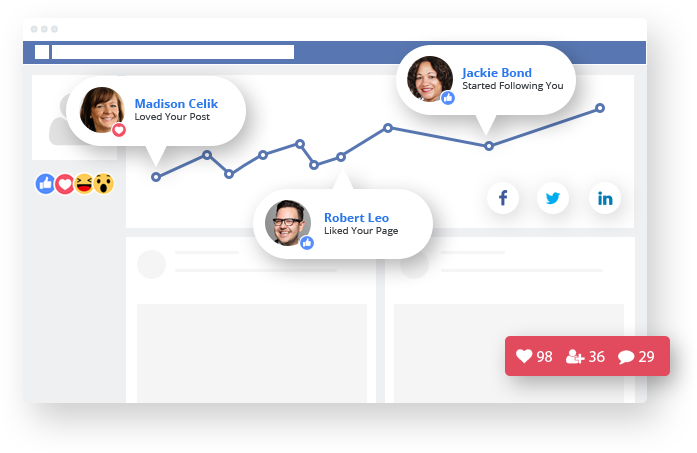 Accelerate Your Brand And Close More Deals
Leverage our team of Social Experts, gain back your time and spend less on advertising.
Increase Your Web Traffic
Build Brand Loyalty
Boosted SEO
Win More Business Now
My Business Grows Everyday

"They've positioned me as a leading agent in my market - I just sit back and watch my business grow everyday."

Kiki Cianclusi

KELLER WILLIAMS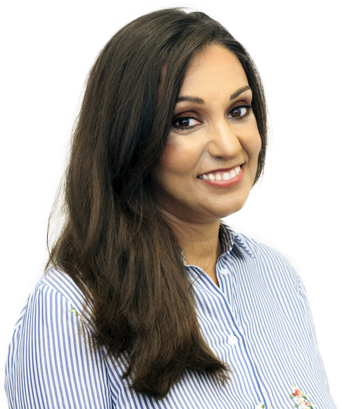 What is Growth?
MortgageMingler's Growth Package is a great way to grow your social media following, gain more followers, get your content out to more people and watch the leads roll in.
How does it work?
Simple. Just let us know the location you would like us to target, and we will create professional ads to get you you local followers who are looking to get to know the market from a local expert.
How do I pick the market I want?
Just pick your city from our list and get local followers who are looking for real estate info from a local expert.
Is there a contract?
Our growth program is month-to-month so you can cancel at anytime. No tricks. No gimmicks. No hassles.
How much does it cost?
Depending on how much you want to spend, you can choose from our different ad spend options to grow your page at the pace you choose.
How do I know it's working?
Just head to your dashboard and click on the growth section to see how many new followers you've earned each month!
Sign Up Right Here
I Built My Team In A Day

"I knew I needed to build a team, but it seemed overwhelming. =COMPANY_NAME;?> simplified the first steps, and now my business is thriving"

Ashley Gollogly

BROTT MADDEN GROUP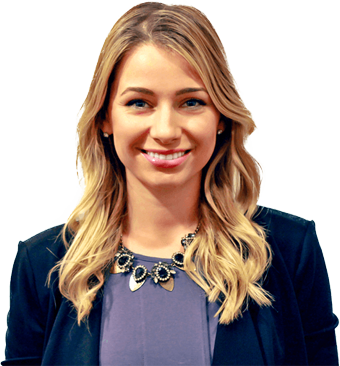 Be A Top-Of-Mind Agent
All the benefits of working with a massive PPC Advertising Agency - without the cost.
Build Your Credibility as a Top Agent
Build a Massive Social Network
All for Pennies-on-the-Dollar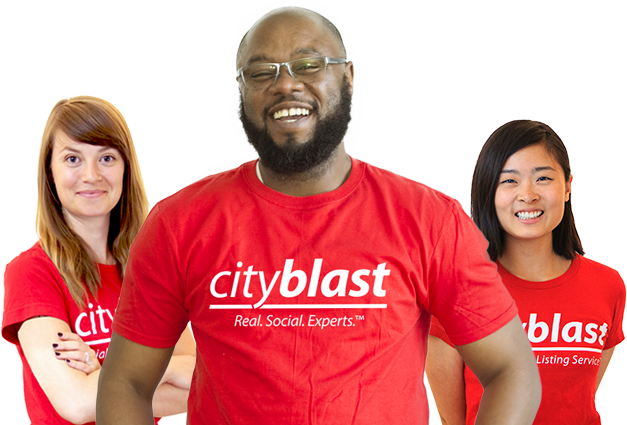 Don't Have A Facebook Business Page? No Problem.
If you're new to social media or don't have time to build a business page our Social Experts can get you started. Our team will build and customize your facebook business page from the ground up. Just $199.
Build Me A Business Page Please